Asia is home to a total of 49 different nations. Each country boasts some of Earth's wonders—from towering infrastructures up to nature ranges. With countless places to go to, it's actually bewildering where to head on for vacation. But with some tidbits from travelers who went there, we'll surely have an idea of the best destinations in Asia.
Bangkok
Getting around Bangkok is like entering the magical world of fairy tales. Thailand's capital city ranked first with its majestic museums and architectures. It's where you'll see the Grand Palace and Temple of the Emerald Buddha, Wat Pho or the Reclining Buddha Temple, and City Pillar Shrine. Bangkok is a great terminus for day trips. Get to see the world's largest crocodile farm at Samutprakarn Crocodile Farm and Zoo or revisit the past at Bangkok Art and Culture Centre. For those who are up for adventures, Bangkok also has eco-friendly bike tours anyone can try. It's also a better way of touring the city as you see more of its picture-perfect views.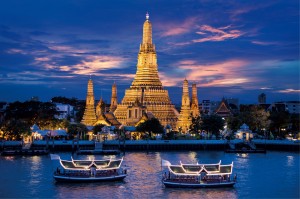 Tokyo
A stay in Tokyo is a one of a kind in way that you'll get amazed with its tradition and pop culture. Go to Minato for antique and art museums. Then watch the city's breath-taking view at the Tokyo City View in Mori Tower. Or go along Sumida River to catch some cherry blossom trees in full bloom. But stay keyed up, as nightlife in Tokyo is as colorful as its day-time activities. Bring your friends at a karaoke bar and sing along while munching on yummy sushi and udon noodles.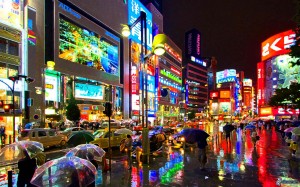 Beijing
China's pride is among the best destinations in Asia with its many historic sights and tourist attractions. Beijing is heaping with parks, castles, and gardens. Aside from the famous Great Wall, this is where you'll also find the Summer Palace, Temple of Heaven, and Palace Museum. This place is the perfect destination for adventure seekers as one could hike and camp while touring Beijing. With its big demographics, there are more types of tours to choose from and most of them are private tours.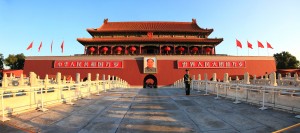 Shanghai
Another pride from China is its largest metropolitan. Shanghai is divided into two districts, Pudong and Puxi. You'll get to see a stunning skyline in Pudong. On the other hand, you'll get to see the old Shanghai at Puxi. This China giant is also the most cosmopolitan of all its cities. Stop over Shanghai Museum for stunning state-of-the-art galleries. Then watch an extraordinary acrobat show at Shanghai Circus World. Or go to Shanghai Confucian Temple for a peaceful and religious place. Shopping at People's Square is also a nice experience as you explore more of China's largest city.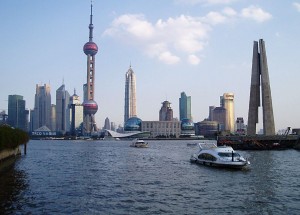 Siem Reap
Cambodia's highflier is last but not the list on our top five best destinations. Watch the sunrise at Ankor Wat while being amazed at the overgrown temples nearby. Then head on to Angkor Thom for a royal city experience. This is where you can enjoy a boat ride while watching the breath-taking sunset. The night market in this place is also very lively with its food vendors and shopping stalls.